BOOMCHICK "kicks ass from the first bars…"
…and you can get two free tracks from the Oregon punk duo today.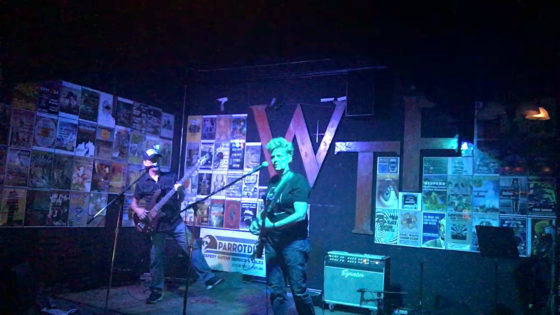 "Fiery and funked up..it's perfect!"~Akademia Music Award, best rock/funk song
"Punchy, rockin' and totally infectious good tunes…"~MikeWhitePresents
"Punk with extra layers…I love it"~ Javier Cordova, choreographer
Boomchick is an indie punk duo from Eugene, OR, that blends grunge, rockabilly, punk, melodic harmonies and sublime lyrics into a scalding mashup of high proof rock. Comparisons include Vampire Weekend, Pavement, Patti Smith, Dinosaur Jr, Cold War Kids, Team Dresch, X, Pixies and more.
As one reviewer put it, their songs are full of "melodies that are likely to buzz around in your head for days…" and "contrasts that will keep people coming back." Fresh off a PNW tour, where Boomchick demo'd brand new songs with even more greasy twists, this power duo is one to watch!
Why not check them out for yourself?
Sign up and receive two free songs immediately!
Just enter your name and email address, and you will be sent the download link to the free tracks.
So enter your name and email address, crank up the speakers, and get ready to rock out with Boomchick!